Office No-304, Al Mankhool Building (BMI Building), Khalid Bin Al Waleed, Bur Dubai.
Business Trade License
One of the first stages in realizing your dream of starting a business in the world's most renowned economic metropolis is to obtain a UAE business license in Dubai. The business setup services in Dubai give people a variety of possibilities, including free zone company setup in Dubai and the mainland and offshore company formation in Dubai.
It is required to go through the entire procedure before opening a business in Dubai, beginning with registering your trade name in Dubai and finishing with launching your enterprise. To complete the process, you must obtain a Business Trade License in Dubai UAE, based on your selected company structure and business operations.
Mandatory Office Work Obtaining Trade License
Submit a request for a business card.

Native employees' Labor Ministry registration

Registration with the General Authority of Pension and Social Security for Native Workers
Types of Business Licenses in Dubai UAE
The most common Business Trade licenses in Dubai UAE are four. A few restricted ones are reserved for particular free zones and commercial activity. You will become familiar with each type after reading the following information.
Commercial License
A firm may engage in commercial operations in Dubai, such as buying and selling items. Only the things listed on the license may be used for the activity.
Industrial License
Industrial License enables the business to produce goods, import the raw materials needed to make those goods, and export the final goods. Make sure you have a physical office in Dubai before applying for an industrial license because it is required.
Professional License
A professional License is specifically for professionals and service providers. The key benefit of this license is that you can have 100% firm ownership without needing a local sponsor.
Tourism License
Dubai has a special license for businesses operating in the tourism sector since it favors tourism above all else. As a result, this industry has unique laws, rules, taxes, compliance requirements, and approvals.
How Can I Get a Trading License?
DED is in charge of distributing Dubai's trade permit. As a result, the DED Dubai directs the licensing and categorizing of commercial activities in the Dubai local market. Establishing a firm in Dubai must be simple because the UAE always encourages international investment. Therefore, everyone benefits from the low costs and simple registration processes.
How Much Does a Trade License Cost in Dubai?
The cost of a trade license in Dubai varies depending on your company's needs and commercial operations. However, the whole amount can be discovered by looking at the standard charges. Please be aware that this charge is the official trade license application fee, not the Dubai company formation fee.
The License Fee begins at 12,000 AED. Depending on the nature of the business activity, activity costs range from 150 to 500 AED. There are a few additional requirements where you must part with your cash, such as the cost of the activity class guides, the cost of replacing your license, the cost of having your license translated, etc.
Steps To Guide company renewal Trade License in UAE
1. Trade Name Registration in Dubai and Obtaining Initial Approval
You must first apply for DED Dubai to reserve a trading name for your business. However, permission will be given if the business name is accessible. Additionally, you must apply for initial approval of the commercial operations you plan to carry out with your Dubai trade license.
2. MOA
Notarization of the company's Memorandum of Association (MOA) is essential to Verify business licenses. A notarization of the company's MOA is required to apply for a trading license in Dubai. At DED Dubai, notarization can be completed in less than a day. Along with it, a trade license application must be submitted.
3. Submission of Documents
The Federal Ministry of Economy is then sent these papers, the MOA, and the trade license application form. Document submission is necessary to register for membership with the Dubai Chamber of Councils and obtain a Dubai commercial license. The applicant must visit the DED Dubai commercial registry to present the original documentation.
The company's name is added to the Commercial Register if the paperwork is accurate and complete.
Getting Instant Dubai Trade License
You must have anticipated that there would be a long wait before your business began operations. Although it appears like a lengthy process, there is a different option. As a result, it is feasible to receive a trading license from the Dubai Economic Department promptly.
In conclusion, you can instantly obtain a commercial or professional trade license in five minutes if your business requires one. For the first year, neither the MOA nor the rental agreement is necessary. This license is only valid for businesses in Dubai whose operations do not need external approval, that is, approval from government agencies other than the DED.
With a few documents, you can apply through the DED's e-service site, happiness lounge, service centers, and smart lounges.
Getting E-Trader License in Dubai
The qualities of an e-trader license are noticeably unique. Dubai's Department of Economic Development introduced this E-Trader license. This license permits operating business online and advertising it there as well. However, this license can only be held by home-based firms. It is suitable for business owners who don't need local partners.
One must own 100% of the business to be the only owner of a DED Trader License. Additionally, as a physical office is not necessary for this kind of licensing, the E-Trader License does not require filing Ejari documentation.
Trade License Renewal
An obligation under the Tenancy Contract. A tenancy agreement must be in place and be at least one month old when the Dubai Trade License is set to expire. Trade license renewal is necessary during the tenancy agreement if it has a different validity duration.
You must apply for renewal at DED and submit the necessary paperwork to continue conducting business in Dubai. You get a DED voucher for payment after the submission of the papers and approval of their authenticity. After making the payment, your license will be renewed immediately.
Bizex is a reputed organization for guiding individuals in starting their businesses in Dubai, UAE regions. They can get the complicated trade license application and renewal process concisely. Apart from this, they offer other additional services related to business.
Trade License Renewal is necessary because it has a one-year expiration date. If you don't renew within the allotted time, your license will immediately expire, and you will be prohibited from conducting business. Renewal is, therefore, just as crucial as obtaining a DED Trade License. To ensure that your license is renewed, follow the following procedure. A penalty may be assessed if a trade license is renewed after it has expired.
You must obtain specific licenses before starting a business in Dubai, United Arab Emirates. Also, you can engage in most activities in the UAE with a trade license in Dubai. It might be referred to as a Dubai DED license because the Department of Economic Development gave it (DED), also referred to as DED Dubai.
Our Services
Get In Touch
Pricing Plans
Dubai Free Zone is Offering Package
AED 12,500*
First Year
Business Bank Account Assistance
Package Excludes Visa Cost
Free Dubai Office Address
Free Meeting Room Access
Free Company Stamp
100% Ownership
Free Business Setup Consultation
Free P.O.Box
Enquire Now
One Visa Package
AED 14,350*
First Year
Business Bank Account Assistance
Package Excludes Visa Cost
Free Dubai Office Address
Free Meeting Room Access
Free Company Stamp
100% Ownership
Free Business Setup Consultation
Free P.O.Box
Enquire Now
Two Visa Package
AED 16,200*
First Year
Business Bank Account Assistance
Package Excludes Visa Cost
Free Dubai Office Address
Free Meeting Room Access
Free Company Stamp
100% Ownership
Free Business Setup Consultation
Free P.O.Box
Enquire Now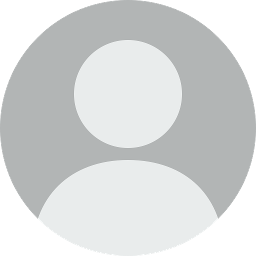 Mohammed Ali
Bizex helped us to set up our company in Dubai,  UAE. We are very satisfied with their services. Special thanks to Ahmed Ashkari for his kindness and help. They are very professional and offer comprehensive services.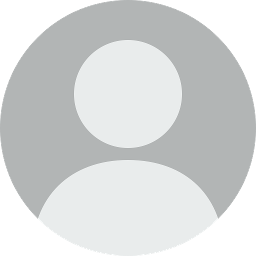 Zohn Martin
I would like to thank Bizex for the way they assisted me from the first day I urgently wanted to open a business in Dubai. I liked the way they thoroughly checked all the details and how they always kept me updated during the process.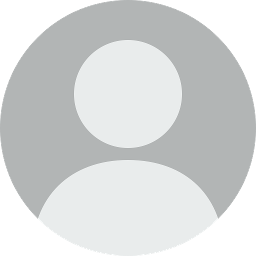 MD. Fyaz
Bizex helped us with Company formation and business bank account assistance in Dubai. I had the pleasure of working with Mr. Ahmed Ashkari. They were really friendly, efficient and reliable.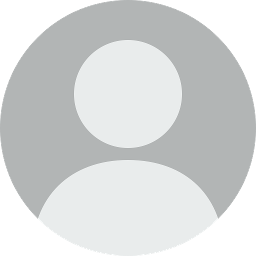 Sekhar
One of the Best and Fast Business set-up service providers. Having a very professional approach to each and every query and Customer requirements. Their work ethics speaks for itself.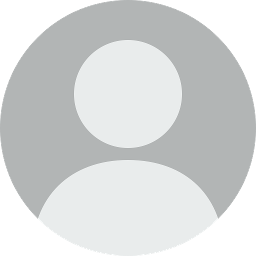 Swati 
One of the best consultancy I have been to, very Professional, Responsive and very informative about the procedures to follow regarding business setup. Absolutely satisfied with the service they provided.
Get In Touch
Looking for the right experts to support your business setup in Dubai?
Fill out the form and we will contact you soon